Google is expanding Fast Pair to Android TV, Chromebooks and Matter smart home devices
Last year at the I / O conference, Google announced a lot of new features that will be added in the near future. Several of them have already been made available to users. 
For the uninitiated, Fast Pair allows you to pair Bluetooth headphones on Android faster. The feature debuted with the original Pixel Buds headphones in 2017. The feature works similarly to iOS, when you open the case of the headphones or other device, a message pops up without going to the application or Bluetooth settings.
Google is expanding Fast Pair functionality
Since the premiere of this function, it has appeared in the headphones of companies such as Realme, Microsoft, OnePlus, Nothing or LG. Now there will be support for this alternative pairing method on Google TV, Android TV, laptops with Chrome OS and smart devices using Matter technology.

In a blog post, the Mountain View giant mentioned that Fast Pair support for Chromebooks will be available within a few weeks. In case of
An additional feature that Google announced during this presentation will make it easier to configure Chromebooks. Something like Fast Pair, but for laptops. The function is called Quick Setup . Thanks to it, we will be able to connect the laptop with Chrome OS to the Wi-Fi network, check for available updates and transfer data to our Google account.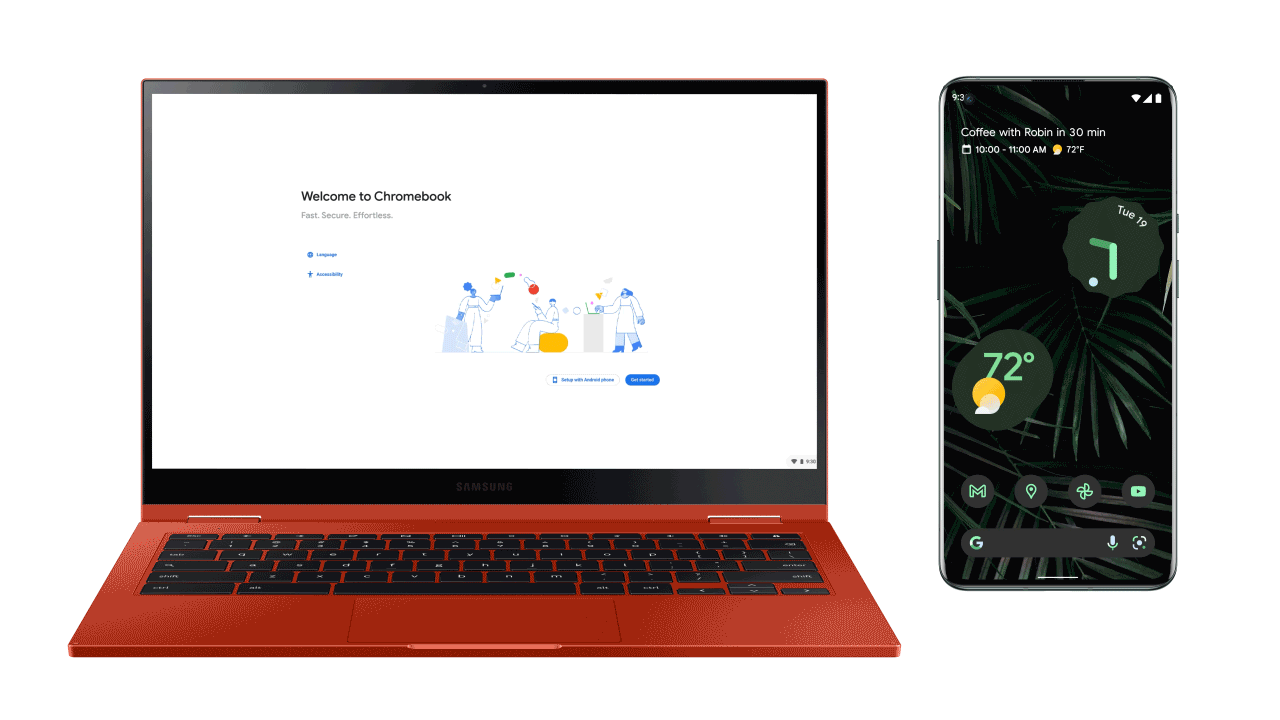 Additionally, along with Quick Setup, the Mountain View giant has announced new features for Phone Hub. This is an additional section on the bar that we can use to quickly turn on the hotspot from the phone and connect it to the Chromebook, mute the phone or turn on the loud ringer to make it easier to locate.
The new features will allow you to access chats from your phone without installing them on your Chromebook. Additionally, you will be able to share photos from your phone more easily. In this section, there will also be a camera roll, so you won't have to manually transfer photos from your phone to your Chrome OS laptop via Nearby Share. You just need to choose a picture from this roll and that's it.

A feature that facilitates configuration and the ability to access chat from the phone will appear later this year. And the Camera Roll will be available to users in the coming weeks.